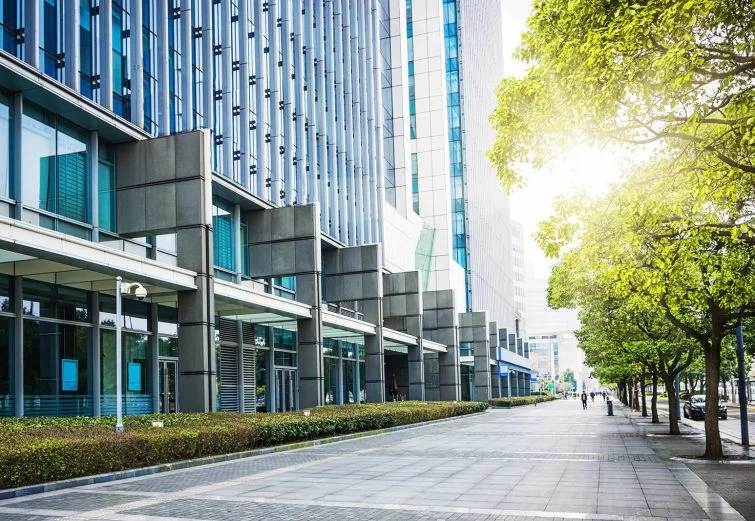 Our Range of uPVC Windows and Doors
Project Supplies Direct offers a wide range of outward-opening casement, sliding and inward-opening windows and doors for homes, offices, apartments, condominiums, hospitals and factories. All Project Supplies Direct uPVC windows are manufactured to individual specifications, depending on the application.
Almost limitless window designs are possible, including the use of angles, arches and circular shapes.
The windows and doors are all manufactured to exacting quality standards, and we support this promise with a 10-year manufacturer's warranty.
Our PVCu windows and doors are reinforced with galvanized steel and have a double weather seal, making them most suitable for use in tall buildings such as condominiums, apartments and offices.
Sliding Doors and Windows
We offer high performance systems that have multilevel seals against rain, wind and noise. Multi Chamber profiles. Complete with choices of high specification locks and hardware. Integral fly screens are also available.
Single, Double, Triple and parallel Sliding Doors can provide an opening up to 16M wide.
Casement Windows and Doors
All our frames are reinforced with galvanized steel, forming a core that provides excellent strength and rigidity. All locks and hinges are fixed into this steel sub-frame.
The 45-degree slope on slim look frames helps rainwater to drain rapidly away from the window's surface during the heaviest downpours.
A double-seal EPDM (modified rubber) gasket keeps the windows perfectly watertight.
We offer a number of hardware options, including as standard multi-point security locks all to European standards.
Sliding windows are also available, which, unlike most Aluminum frames, can be fitted with Insulating Glass Units.
The best uPVC window and door systems available in Thailand

European specification double sealed casement system

Multi Chamber profiles with 3mm outer wall thickness

Wide range of high specification European locks and hardware
Single Float Glass
Can be used in normal situations ,we offer  clear , frosted , green or grey tinted glass with a number of more sophisticated low-e glazing and other options to improve solar reflection and thermal insulation.
Laminated Glass
As used in modern car windscreens,  made with a plastic inter-layer, sandwiched between two layers of glass. We supply laminated glass to a range of thicknesses and specifications. Laminated security and crime prevention glass is used where protection against burglary,firearms or explosive devices is required.
Tempered Glass (Safety Glass)
Adds strength and safety to the door or window and should be considered for low lying doors and windows and comes in a range of thicknesses to suit the application required.
Insulating Glass Units (Double Glazing)
We supply our own insulating glass units – two layers of glass sealed at the edge. These sealed units can also incorporate solar control glass or "low-e" (low emissivity: the ability of a surface to emit heat by radiation) glass and are filled with Argon gas to reduce heat gain in buildings and save on air-conditioning costs.
Project Supplies Direct's technical department offers customers a full range of design services. We provide technical drawings, computer-generated graphics of windows and doors, and energy-saving calculations.
We offer advice on glass options, choices of security and other technical details including shading and reducing solar gain. Additionally we can advise what locking would be suitable.
Our team has many years expertise in design, manufacture and Installation of glass and window products. Our product design policy Is very simple – we will only supply the right product for the right application. Your safety and ensuring our product's durability and quality are extremely important to us.
Installation
Correct installation of our windows and doors is extremely important to us. Our installation technicians will advise on the best installation methods for newly built or replacement fittings.
Guarantee
Project Supplies Direct  Doors and Windows use the best Profile systems to suit the requirements, all of which carry a manufacturer's guarantee of 10 years against any product defect, including color change of the frame.
Additionally Project Supplies Direct now offers a no exclusion 10 year guarantee on the whole product which includes the profile, seals, handles, mechanisms, fixtures and fittings. 
Durability
Designed to last for your property's lifetime. Project Supplies Direct products never need painting and will look as good as new for decades.
Waterproofing
Our double sealed windows and doors are fully resistant to strong tropical rain and remain leak proof through even the most violent storms.
Salt Water
Seawater and spray have no effect on our Windows and Doors.
Sunlight – designed for maximum UV and Infrared resistance, – our windows have been installed in Thailand for over 15 years without defects.
Humidity
Our windows will not warp, rot or break down in Thailand's climate.
Wind
Ideally suited to seaside locations and for use in high-rise buildings, our windows maintain their strength through fully reinforced galvanized steel inner frames.
Corrosion
Our Stainless-steel fittings will last indefinitely.
Noise Reduction
The double-seal system in our windows and doors combined with insulating glass greatly reduces noise down up to 1/10th of the original noise level
Fire
uPVC is self-extinguishing – it will not catch fire and will not allow fire to spread. Profiles are manufactured under DIN 18 830 standard.
Security
Multi-point high security locks are incorporated into our windows and doors for maximum resistance against break-ins. All locks and fittings are screwed into the steel core of the window and door framing.
Energy Saving
Project Supplies Direct 's energy-saving Insulated Glass Units can be up to 5 times more effective as normal glass at maintaining cool temperatures within a building. Combined with the excellent insulation factor of the frames, our products provide a more comfortable living environment.