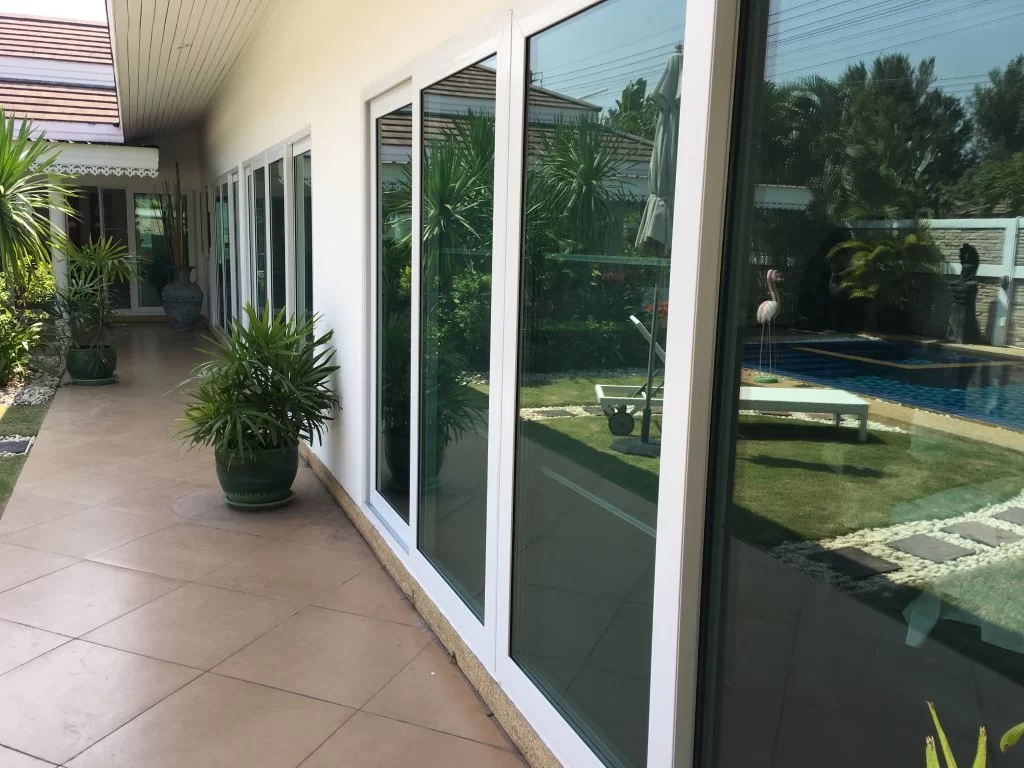 Over time, wooden window and door frames can become rotten or can swell up, becoming difficult to open and close during certain seasons of the year.
 In addition to this, wooden frames require a certain amount of upkeep, with either painting, varnishing, oiling or waxing, after some time homeowners will generally look for a more maintenance free option to consider when upgrading the windows and doors at their home.
Wood removal can be a difficult process to do correctly and as such many window companies will not offer this service . The challenge involved is due to the building practices commonly employed in Thailand whereby nails are driven into the surrounding wooden door and window frames. These nails give the frames additional support once cemented into place. However on removal, with the nail heads buried in the surrounding mortar some damage is likely to occur.
For this reason many window companies will refer this aspect of the work to a local builder contracted by the homeowner. Unfortunately  it can be a difficult task to find a reliable contractor and communication is often a major stumbling block.
PSD has provided this service since inception and is one of only a handful of companies willing to do so .
We take care of all aspects of the order, from removal and preparation to installation and finishing 
UPVC IS SO MUCH EASIER TO MAINTAIN THAN OLD WOODEN DOORS AND WINDOWS