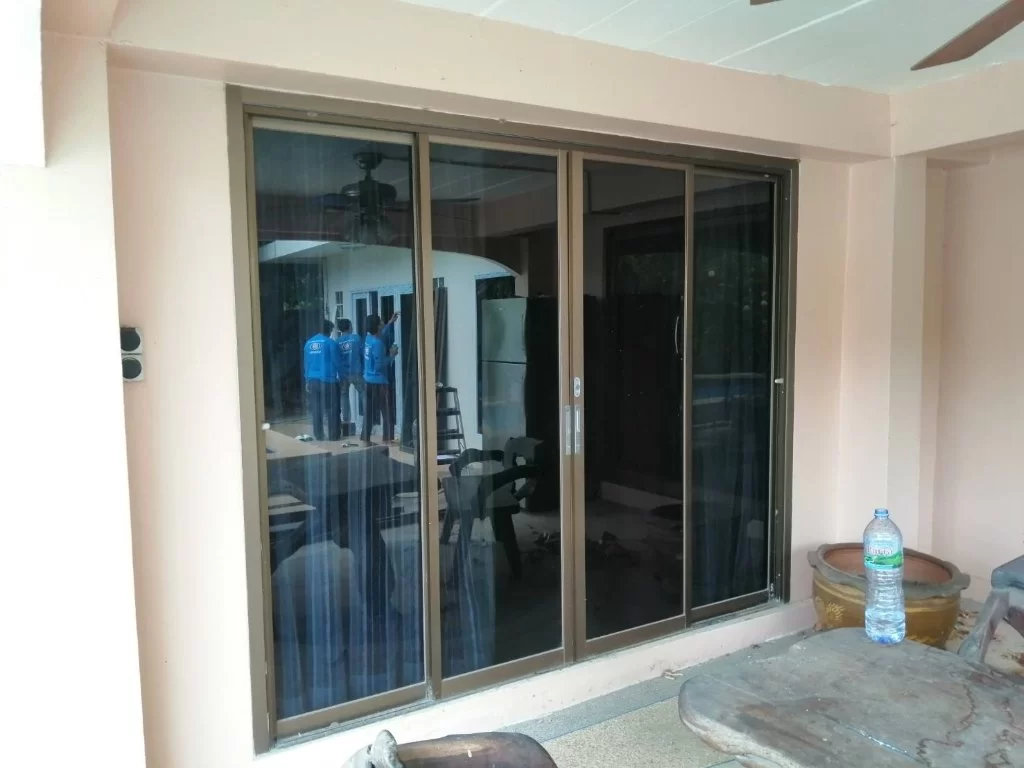 Many homes and businesses throughout Thailand have been fitted with a range of aluminum windows and doors. At the time of construction perhaps the developer had a budget to work with and this option was therefore provided . However, as time passes it becomes evident that the aluminum windows used offer very little in the way of,  Sound reduction, Heat Reduction or Security to the home.
Aluminium windows can become incredibly hot when exposed to sun, they can rattle in high winds and in terms of security offer very little. We have seen many types of these window systems that can be lifted off tracks from outside the home with very little effort at all.
The majority of people that have experienced any of the above will most likely upgrade from aluminum to a higher standard UPVC product , often with a double insulated glass panel to maximize the heat and sound reduction properties. The difference of the inside room temperature as well as internal noise levels are staggering! Also with an anti-lift system fitted as standard to every sliding window and door together with a full multi point lock system they are the most secure systems available in Thailand today.
UPVC IS SO MUCH EASIER TO MAINTAIN THAN OLD ALUMINIUM DOORS AND WINDOWS